A Benefit Concert for Silver Lining Riding
Eddy Roswell Presents a benefit concert for Silver Lining Riding on February 12th, 2022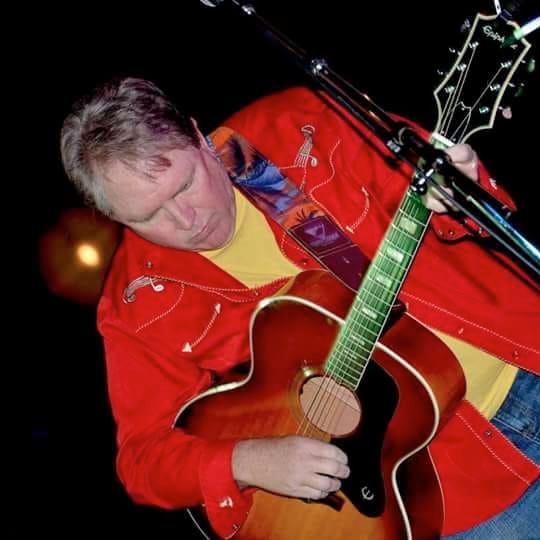 On Saturday, February 12, come join us from 2:30pm to 4:30pm for an awesome outdoor celebration with acoustic, eclectic & folky music and laughter to boost your 2022 mood. Singer/musician Eddy Roswell headlines the show, with Dr. Dave's Eclectic Acoustic as the opening act.
This outdoor concert will be held at the Glendale Community College Soleri Amphitheater (6000 West Olive Avenue, Glendale, Arizona, 85302).
The event is sponsored by Ellen Koronet and all of the generous musicians and all proceeds will benefit Silver Lining Riding. Silver Lining Riding is a therapeutic riding center that strives to help others overcome life's obstacles through equine interaction. We are always in need of your generous support to continue to help others and thrive in the face of the pandemic and beyond it!
Join us in honoring the memories of James, Martha, Lydia, Claudia, and Sylvia Vizcaya (Ellen's uncle, aunt, and cousins) who all contributed to their communities as advocates for the handicapped, stewards of national treasures, and purveyors of soulful connection.
A very special thanks to Ellen Koronet, Ed Skibbe, David Koronet, Mary Ahern, and Kathy Hilliker for making this happen – and to singer-songwriter Dan Navarro who brought us all together via his DanFam.
Wheelchair accessible. CDs and other merchandise will be available for purchase.
Guests must wear masks per GCC's policy.
Doors open at 2:00pm and tickets are $20 per person. TICKETS!