Silver Lining Riding Benefit Concert Featuring Dan Navarro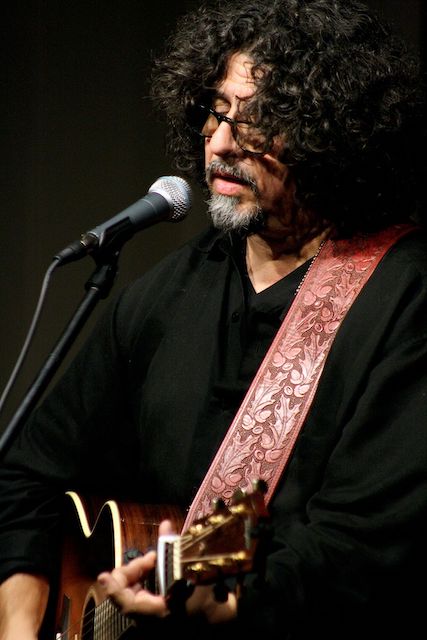 Come join us on Friday, March 24, 2023, from 6:00 pm to 8:00 pm for an extraordinary evening of acoustic music with songwriter, vocalist, guitarist, and vocal actor Dan Navarro. This benefit concert is sure to be an incredible night AND a portion of the proceeds will go to Silver Lining Riding!!
Dan Navarro
Dan Navarro has had an eclectic 40+ year career as a songwriter, recording and touring artist, session singer, and voice actor spread over 18 acclaimed albums, thousands of concerts, and singing and voice acting in films (such as Puss In Boots: The Last Wish, Encanto, Coco, Happy Feet, The Book of Life, Pirates of the Caribbean 5), TV series (Family Guy, American Dad, Prison Break, Mr. Iglesias), hit video games Fallout 4 and Red Dead Redemption II, hundreds of commercials in Spanish and English, and writing songs for Pat Benatar (the Grammy-nominated classic "We Belong"), The Bangles, Dave Edmunds and more.
In early 2019, after 20+ years with Lowen & Navarro, Dan released his first studio-recorded solo album, Shed My Skin, to rave reviews. His current album, Horizon Line, was voted the top favorite album of 2022 by Americana Highways readers, and his single "Circling the Drain" from that album was chosen as one of the 24 top songs of 2022 (from all music genres) by American Songwriter.
One of the hardest-working solo artists out there, Dan performs over 100 shows per year all over the U.S., connecting with the loyal, eclectic fanbase he has created. He insists that art is food, music is love, and sleep is for babies.
Connect with Dan
Event Information
Date: Friday, March 24, 2023
Time: 6 pm-8 pm (doors open at 5:30 pm)
Cost: $40 (includes concert, meet & greet with Dan, and light snacks)
Location: 16040 N 59th Ave, Glendale, AZ. 85036 (behind Century 21 Northwest Realty)
Dress: Casual
Ages 5 and up are welcome if able to sit quietly and listen for the duration of the show.
Wheelchair accessible. CDs and other merchandise will be available for purchase.
Unable to join us? You can still help!! Please consider a DONATION–every little bit helps! Thank you!!