Horses rely largely on body language for communication, and this communication is clear, honest, and consistent. They often 'talk' with their eyes and use various sounds to show emotion. Many of our students, particularly those who are nonverbal, find the horse to be a kindred spirit who speaks their language.
Silver Lining Riding does not 'use' horses – we partner with them. Our particular equine partners, ranging from a Clydesdale to a Miniature Horse, come from various working backgrounds. We have a former dressage show horse, a one-time dude ranch trail horse, and a retired eventer, just to name a few. Our herd of 8, with incredible patience and a calm demeanor, gives our students the opportunity to increase their strength and body movement, improve their communication skills, refine behavior and life skills, and gain overall confidence. Through the healing power of our horse partners, Silver Lining Riding's programs improve the lives of our students and their families.
---
---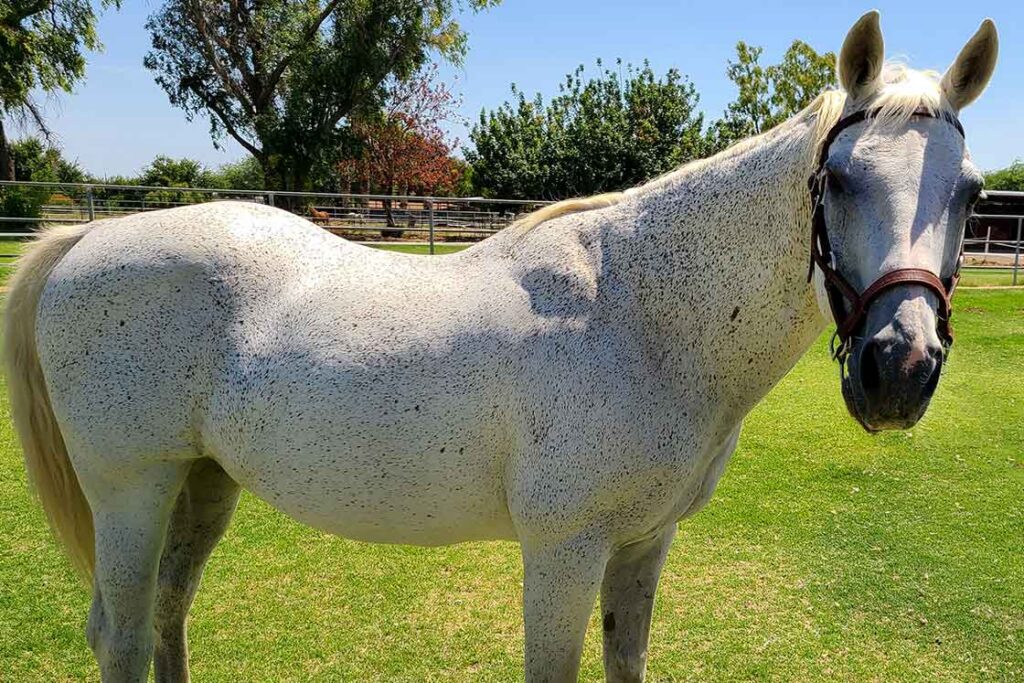 Indy / INDIANA JONES
Indy, born in 2000, is the class clown of the Silver Lining herd. He is a Connemara / Quarter Horse mix who stands 14 hands tall. Born in Florida, Indy moved to Indiana where he was an event horse—dressage, jumper, and cross country. Today, Indy is super sweet but also super lazy. He loves a head scratch, to take it easy and go slow.
---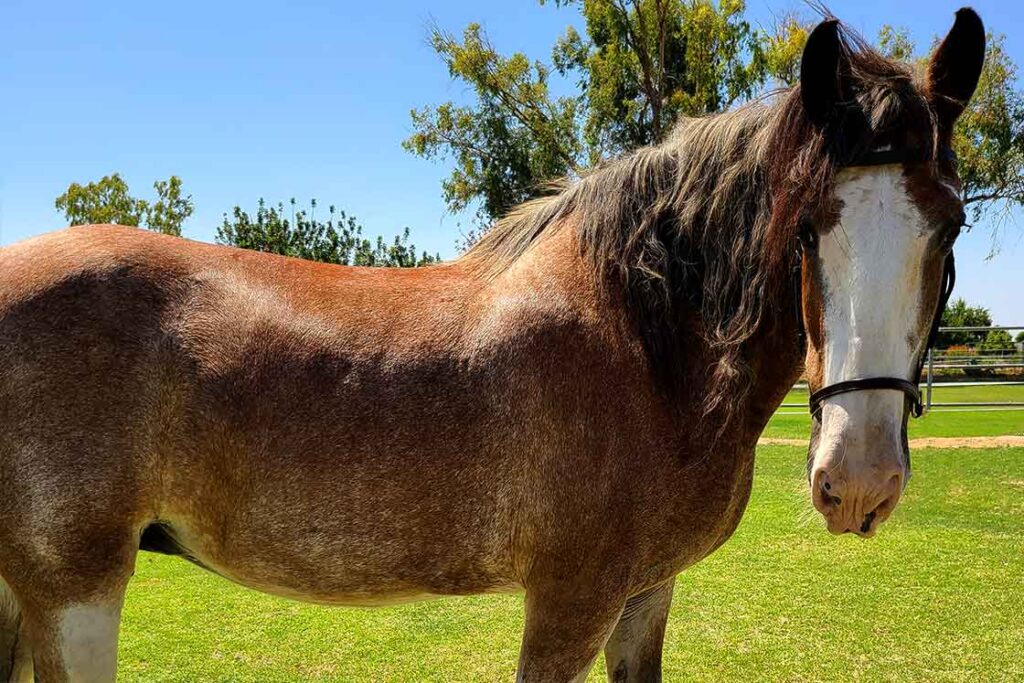 Padma
Born in 2008, Padma is a Clydesdale mare who is red roan in color, which is unusual for a Clydesdale. She was brought into the program when it became obvious that she loves people and most importantly, she loves to be petted and groomed. Typical of draft horses, she isn't a fan of going fast so her riders really have to work to get her to trot! But her sweet and friendly disposition has made her a favorite with her students.
---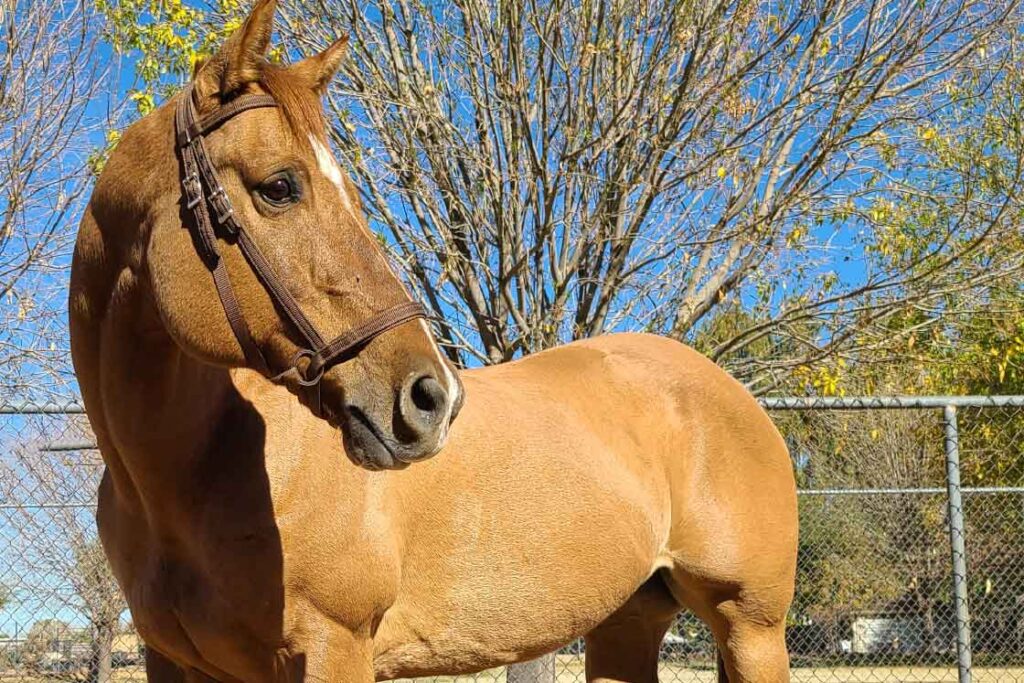 shadow
Shadow is a Red Dun Quarter horse mare. Born in 1998, she was quite the athlete in her younger days having competed in mounted shooting for many years. Shadow is very patient, willing, and trustworthy. She really shines helping our students learn to ride more independently and off lead-line She is also protective. If she senses an unbalanced rider, she will stop and check in on them. If needed she will stand like a statue and wait until they are ready to continue. She's a great asset to our herd!
---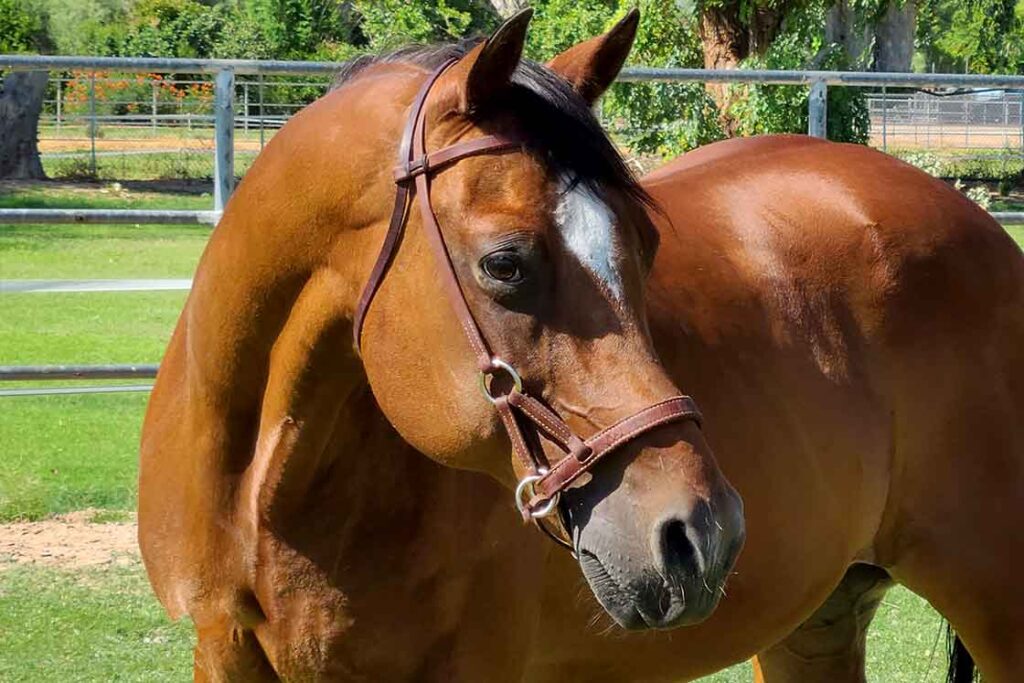 Dude
As the elder statesman of our herd, Dude, is a gentle Bay Quarter Horse. He's a big guy, standing 15.2 hands tall. Born in 1995, he is a relaxed horse, who takes good care of his students. Dude's favorite pastime is snoozing in his stall and hanging out with his best buddy, Tiny.
---
Luna
Standing 15 hands tall, Luna is a beautiful half Arabian, half Warlander mare. Born in 2006, she was a very successful dressage show horse and loves to perform. She is super sweet and very affectionate. She loves getting scratches, adores baths, and loves people – she's absolutely a fan favorite.
---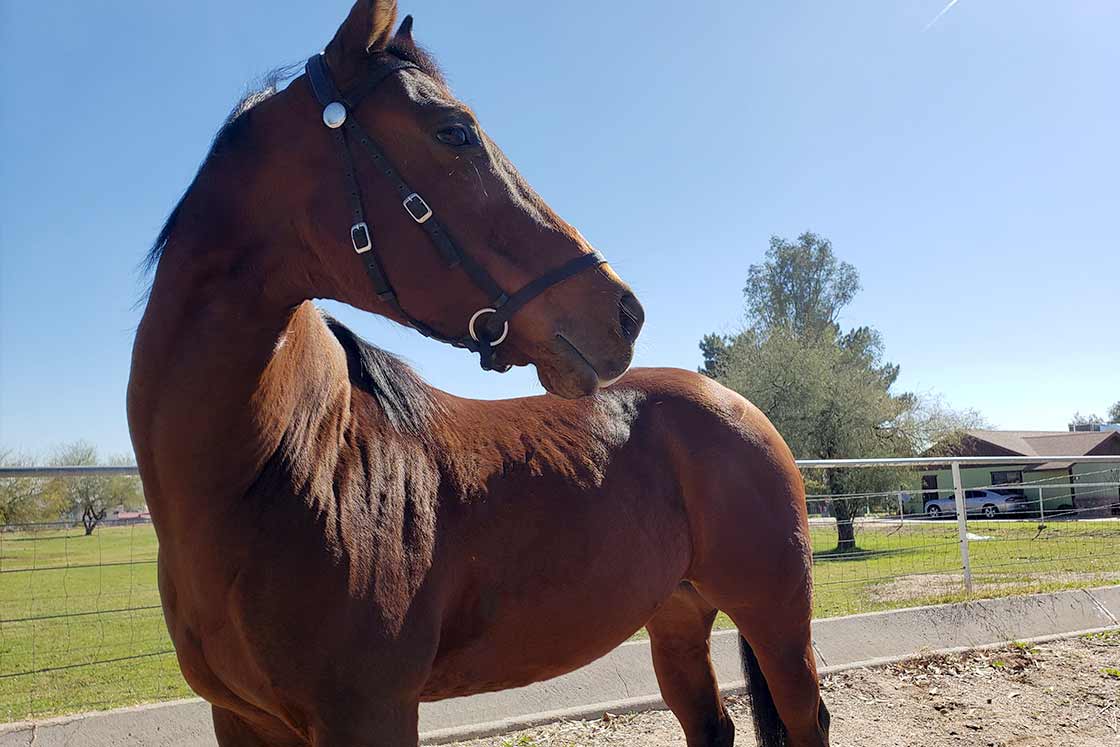 Eli
Eclipsolenas Gunner AKA Eli was born in 2004. He is a Blood Bay Quarter horse and stands 15 hands high. He was a Christmas gift to Ms. Cori in 2010 and has been her best friend ever since. He loves trail riding and arena work but most of all he loves to be spoiled with neck scratches and treats. He is a big ham and loves to be admired and to be the center of attention. His favorite pastime is playing in the turnout with his best friend Penny.
---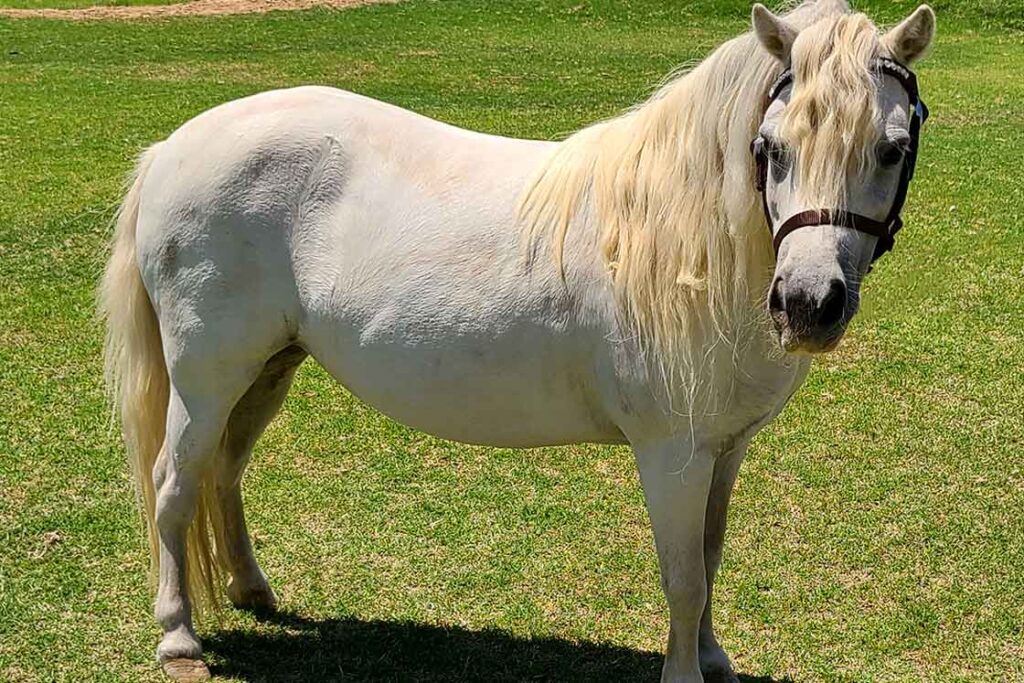 Kisses
Kisses is a little girl with a big personality and an even bigger heart. Kisses, a miniature horse, was born at Little Kentucky in January 2003. She had a rough start to her life as she lost her mother to colic when she was only 3 days old.  It was through the love and kindness of Little Kentuckys's owners and Armando that she thrived and grew into the beautiful little mare she is today. In 2015 Kisses started to volunteer for Silver Lining Riding. She has brought so much joy and love to the students she works with and everyone she comes across. Whether she is called upon for a little child to ride, pull someone in her cart, or just be there for emotional support, she's willing to help.
---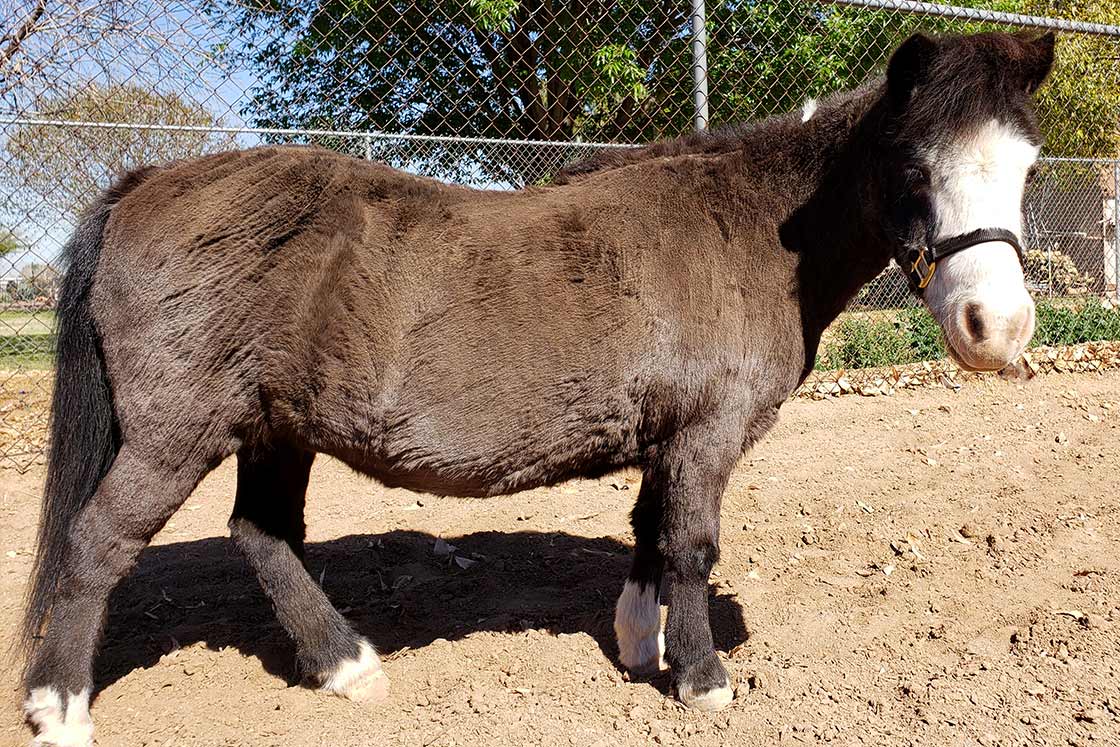 SUgar
Sugar Sweet is a new member of our mini herd. She is a Black and White Paint mini and stands around 34" tall. She came to us from Show Low where she loved spending time with her son Bennie in the pasture and eating. Sugar will be working on getting her Pet Partner Certificate and joining the Therapy Hooves team as well as learning to pull a cart so she can join our driving team. Sugar is as sweet as her name and loves to snuggle her head into you as you scratch her cheeks and neck.
---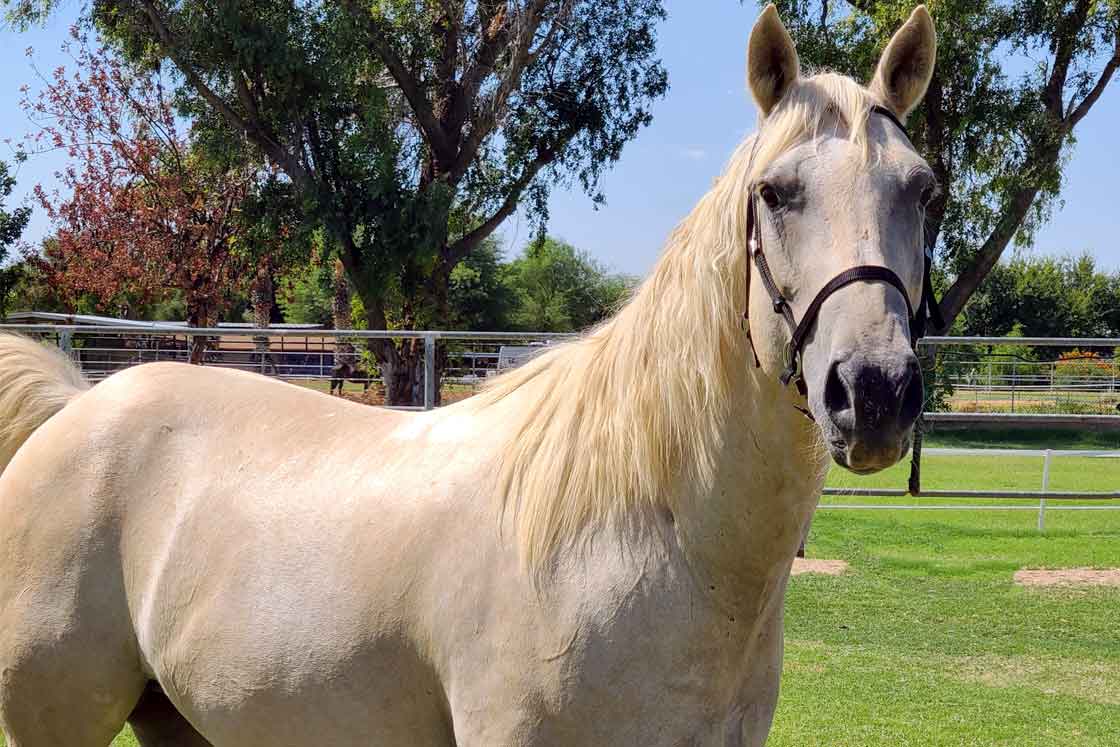 Biscuit (retired)
Biscuit, our curious 2019 Horse of the Year, is retired.  After years of loving service to all of our students, volunteers, and instructors, he's earned his time in the sun!  And while he misses all the attention from his favorite students and volunteers, he's loving his quiet, lazy pasture days, hanging out with an old friend, Sampson, a former Silver Lining Riding equine partner.
---
---